CAMPR SECURE CLOUD
Hosting in the EU! CAMPR is fully hosted in a data center in Germany, a mirror server is located in Finland.
Each workspace is created as its own encrypted container. The data itself is encrypted in the database. Access to data from another workspace or project is therefore impossible.
The data transfer between the application and our datacenter takes place via encrypted transfer protocol https.
According to GDPR, personal and customer-related data are not passed on to third parties or processed by us for advertising purposes.
CAMPR will only contact you with your explicit consent.
We do not share any content or connection data with third parties, you can always get a copy of your communication with us via email.
CAMPR supports 2FA 2 step verification.
GitHub
Register
Sign In
Hosting in EU, data encryption, 2MFA, GDPR conform, ...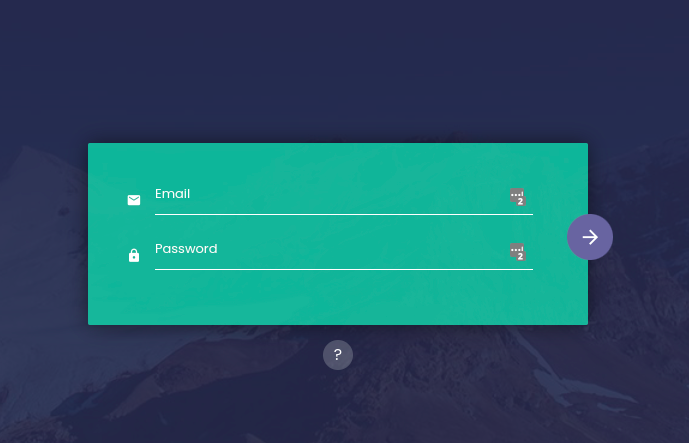 ON YOUR OWN SERVER - CAMPR ON-PREMISE
To ensure that your data remains within your organization, you can run the entire application on your own chosen cloud-system. We are available to support you in setting up your own fully operational CAMPR system.
Operation on your own web server

Installation in your own system environment Linux, MacOS, Windows, Raspberry Pi

Data storage, data backup and import of updates under your own control
Docker
Works with Linux, MacOS, Windows, Raspberry Pi

COLLABORATIVE WORKSPACES
COVERING FULL PROJECT LIFECYCLE
The way people work together on projects is changing, but no matter where or when they work, they still need to communicate and collaborate effectively.
We help you collaborate between their teams - work in your own Workspace, invite team members into it, or be part of a Workspace.
CAMPR is the only PM platform that covers the entire project lifecycle from project contract to final report. We follow global standards according to PMI or GSM.
No two projects are the same, our intuitive Project wizard helps you create your project - you only use the modules you actually need!
Covering full project lifecycle. One-Stop concept.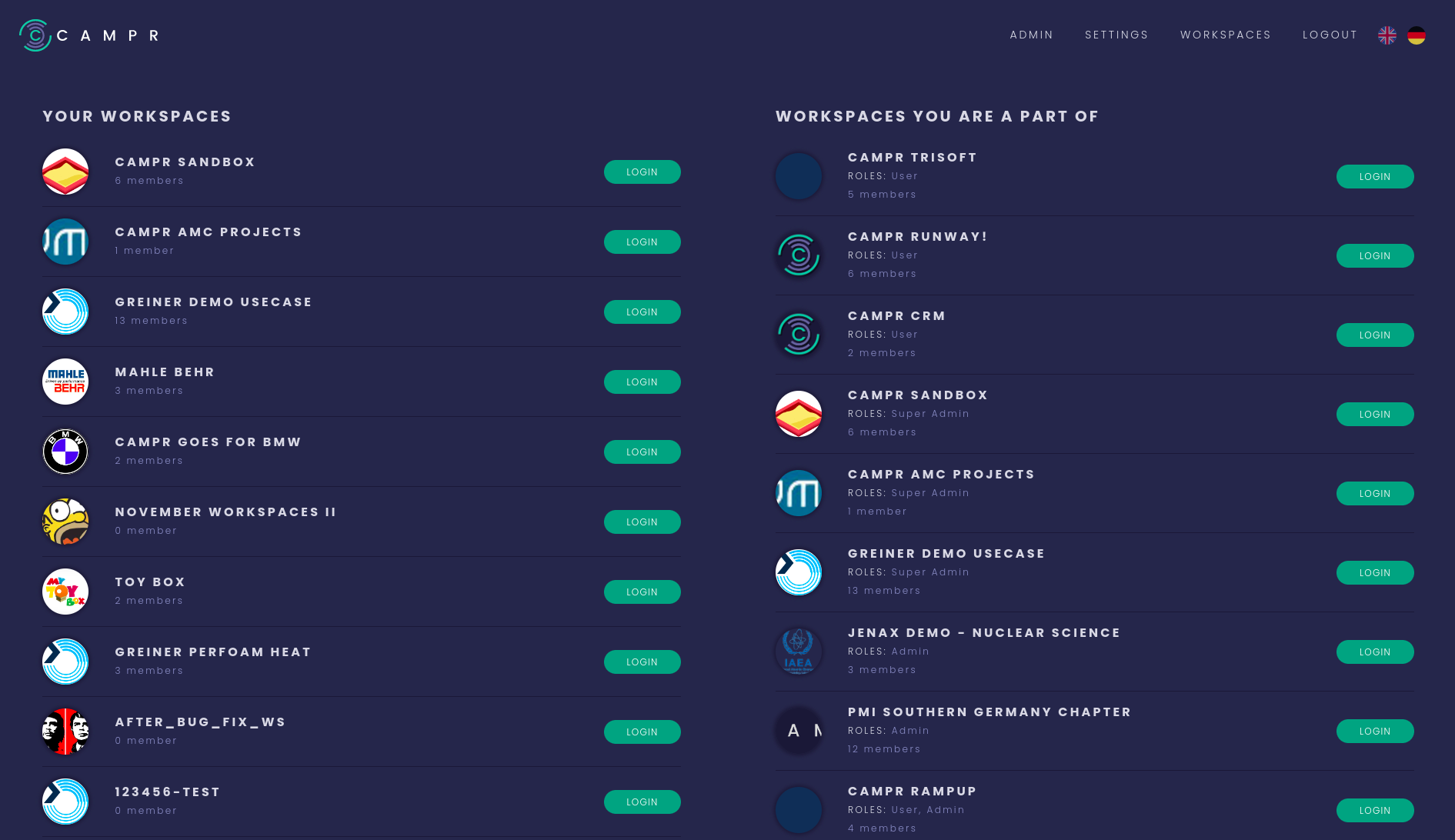 JITSI MEET INTEGRATION
The open source app "Jitsi Meet" allows you to start video conferences directly in the browser. Creating an account or installing software is not necessary for this, meetings can be easily created in the Meeting module from CAMPR with just a few clicks.
CAMPR runs its own Jitsi server.
CAMPR Jitsi Server
We run our own Jitsi server!